Values Definitions
We are very proud to announce that Ramsey Manor has been awarded the Values Mark!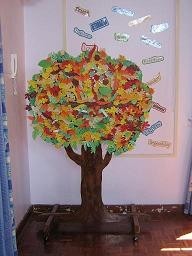 APPRECIATION
To be grateful for something and to value it.
DETERMINATION
To strongly believe you can do something and to keep trying until you do.
GENEROSITY
To give or share what you have.
HONESTY
To tell the truth.
INDEPENDENCE
To be responsible for yourself and learn to do things on your own.
PATIENCE
To be able to wait for a long time without getting cross or angry.
RELIABILITY
To be trustworthy, someone other people can count on.
RESPECT
To have a good opinion of qualities and achievements and be considerate.
SIMPLICITY
To enjoy things that are not difficult or complicated.
UNITY
To belong together or to agree with each other.
CO-OPERATION
To work in a helpful and friendly way together.
FREEDOM
To have the choice to do something or go somewhere.
HAPPINESS
To be pleased and contented.
HUMILITY
To be humble and not boastful.
LOVE
To like someone or something very much.
PEACE
A time of quietness and calm.
PRIDE
To take your time and put effort into anything that you do.
COURAGE
To be brave and overcome your fear.
RESPONSIBILITY
To take good care of something or to be trusted.
TRUST
To be reliable and honest.
FORGIVENESS
To stop being angry with someone for something they have done.
TOLERANCE
To be accepting of other people's ideas, beliefs and ways.
POLITENESS
To have good manners.