Our values and definitions
APPRECIATION – To be grateful for something and to value it.
CARE - To look after something or someone that is important to you.
CO-OPERATION - To work together in a helpful and friendly way showing unity and a sense of belonging.
COURAGE - To be brave and overcome your fear.
DETERMINATION - To strongly believe you can do something and to keep trying until you do it.
FREEDOM - To have the choice to do something or go somewhere.
GENEROSITY - To give or share what you have.
HAPPINESS - To be pleased and contented.
HONESTY - To tell the truth so that we can trust each other.
HOPE - To wish for something to happen.
HUMILITY - To be humble and not boastful.
INDEPENDENCE - To be responsible for yourself and learn to do things on your own.
PATIENCE - To be able to wait for a long time without getting cross or angry.
PEACE - A time of quietness and calm.
POLITENESS - To have good manners.
QUALITY - To try your best in everything you do.
RESPECT - To have a good opinion of qualities and achievements and be considerate.
RESPONSIBILITY - To take good care of something or to be trusted.
SIMPLICITY - To enjoy things that are not difficult or complicated.
TOLERANCE - To be accepting of other people's ideas, beliefs and ways.
The school is a microcosm of the world. Values-based Education is an approach that nourishes, and enables learners to flourish, making a difference to the world through who and how they are.

When we actively engage with values we start to understand their implications for making choices about our attitudes and responses. A Values-based approach encourages reflective and aspirational attributes and attitudes. These can be nurtured to help people discover the very best of themselves, which enables them to be good citizens and prepare them for the life of work.
From the Values-based Education website

Through a Values-based education Ramsey Manor Lower School strives to be a happy community, which celebrates the achievements of each child regardless of ability, race, gender, beliefs or personal circumstances.
Values are principals, fundamental convictions, ideals, standards or attitudes to life that act as a consistent guide to behaviour or as reference points in decision making.
Values Education is a whole community ethos and not an imposition from one person or a pressure group. We are clear about and committed to the values we wish to emphasise in our school. As a school community, 22 values have been made a priority and a values based program covering a two year period has been developed.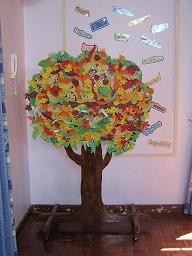 Every week 2 children from each class in Years 1 to 4 (Rainbow in the summer term) are awarded a values certificate from their teachers and lunchtime supervisors. This is presented during our weekly values assemblies and displayed on the values tree. All awards are mentioned in the half-termly newsletters where parents can also read about the values we will be focussing on the following half-term.